Komplete 9 Ultimate — новейшый набор профессиональных инструментов для создания музыки от компании Native Instruments. Komplete 9 Ultimate включает 65 эффектов и инструментов Komplete со всеми новыми дополнениями, в том числе новый моносинтезатор MONARK и полностью переработанный барабанный семплер BATTERY 4, а также студийные эффекты, что делает KOMPLETE универсальным решением для производства музыки – от начальной идеи до финальной композиции.
Название: Native Instruments Komplete 9 Ultimate
Год выпуска: 2013
Разработчик: Native Instruments
Офф.сайт: www.native-instruments.com
Категория: Проф. музыкальные инструменты и библиотеки
Язык Интерфейса: English (USA)
Платформа/ОС: WinXP, Vista, Seven, 8.1 (32/64-bit), MacOS(X)
Таблэтка: Все необходимые лекарства для WIN & MAC
Формат файлов: .Rar
Размер файлов: ~250 GB (~370GB to Install)
Пакет KOMPLETE 9 также предлагает лучшие инструменты и эффекты KOMPLETE, такие как KONTAKT 5, GUITAR RIG 5 PRO и модульный синтезатор REAKTOR 5, а MASSIVE, FM8 и ABSYNTH 5 охватывают весь спектр синтеза для любой производственной задачи. KOMPLETE 9 включает в себя TRANSIENT MASTER, REFLEKTOR, THE FINGER, и TRAKTOR'S 12, что дополняет набор мощными функциями для студии и сцены.
KOMPLETE 9 ULTIMATE, помимо 65 инструментов и эффектов, включает более 16000 звуков. Кроме продуктов, включенных в KOMPLETE 9, здесь имеются студийные эффекты REVERB CLASSICS и PREMIUM TUBE SERIES, сборник фраз струнного оркестра ACTION STRINGS, секция духовых SESSION HORNS и виртуальная бас-гитара SCARBEE RICKENBACKER BASS. Также включены такие инструменты, как DAMAGE, SESSION STRINGS PRO, футуристические синтезаторы RAZOR и SKANNER XT, и многое другое.

Подробнее (Overview):
Komplete 9 Ultimate features the following stand-alone software synthesizers playable through Reaktor 5 — Monark, Massive, Skanner XT, Absynth 5, FM8, Razor, Reaktor Prism, Reaktor Spark, and Retro Machines MKII. Monark takes the sampled shape of the most iconic monophonic synths of all time, with a focus on deep bass, liquid filtering, and highly customizable envelopes. An intuitive interface that mimics analog control panels gives easy visual access to even the most complex parameters and will be instantly familiar to anyone with an understanding of traditional synthesizer parameters. Massive is an appropriately named bass and beat synthesizer that leans heavily on greasy subs to support the deepest EDM grooves or dub step thud. Virtual-analog architecture allows for deep customization and sequencing of wavetable oscillators. Razor is Native Instruments additive virtual synthesizer and allows user creation of waveforms by combining multiple preset forms. Users familiar with iconic synthesizers of the past know what to expect from FM synthesis and pads; Native Instrument manages to capture almost every type of synthesis possible and throws in their own twists to great effect. All the instruments sound present and have copious detail and dimension without the analog artifacts of their physical counterpart.
MONARK – Captures every nuance of the king of monosynths in spectacular detail. This is the holy grail of analog modeling.
BATTERY 4 – New look, major workflow enhancements, and a supercharged new library. The legacy begins again.
SOLID MIX SERIES – A supercharged studio effects suite with a precise, transparent sound, sleek and clean new interface, and stunning additions such as side-chaining and parallel compression.
ESSENTIAL PRODUCTION TOOLS — Expand your productions with «gigantic» piano sounds, and an intuitive, premium contemporary strings instrument.
THE GIANT – The sound of the world's biggest upright piano – an intense, dynamic playing experience with a sound that's nothing short of inspiring.
SESSION STRINGS – Production-ready string ensemble delivers stunning results without hours of fine tuning. An incredibly, expressive instrument with a highly intuitive interface.

Поддерживаемые интерфейсы (Supported interfaces):
- Stand-alone
- VST
- Audio Units
- AAX Native (Pro Tools 10 or higher)
- RTAS (Pro Tools 9 or higher)
- ASIO
- CoreAudio
- WASAPI
Подробнее смотрите здесь: _http://www.native-instruments.com/en/products/komplete/bundles/komplete-9/
Системные требования (System Requirements):
- Windows: Windows XP to 8.1 (latest Service Pack, 32/64 Bit), Intel Core Duo or AMD Athlon 64 X2, 2GB RAM (4 GB recommended)
- Mac OSX: Mac OS X 10.7 or 10.8 (latest update), Intel Core 2 Duo, 2GB RAM (4 GB recommended)

Содержание пакета (This Package included):
DVD 1:
Komplete 9 Ultimate Installer (Win/MAC)
Reflektor for Maschine Library
Reflektor Library Reflektor
West Africa Library West Africa
Monark Library
Razor Library
Reaktor Prism Library
Reaktor Spark R2 Library
Skanner XT Library
The Finger R2 Library
The Mouth Library
Maschine Drum Selection Library
Rammfire for Maschine Library
Rammfire Library
DVD 2:
Battery 4 Factory Library
Vintage Organs Library Vintage Organs
DVD 3:
DVD 4:
DVD 5:
Kontakt Factory Library
DVD 6:
Abbey Road 60s Drummer Library
DVD 7:
Abbey Road 70s Drummer Library
DVD 8:
Abbey Road 80s Drummer Library
DVD 9:
Abbey Road Modern Drummer Library
DVD 10:
Abbey Road Vintage Drummer Library
DVD 11:
Studio Drummer Library
DVD 12:
DVD 13:
DVD 14:
DVD 15:
Session Strings Pro Library Part 1
Session Strings Pro Library Part 2
Session Strings Pro Library Part 3
Session Strings Pro Library Part 4
DVD 16:
Session Horns Library
George Duke Soul Treasures Library
DVD 17:
Scarbee Funk Guitarist Library
DVD 18:
Scarbee Rickenbacker Bass Library
DVD 19:
Scarbee Pre-Bass Amped Library Part 1
DVD 20:
Scarbee Pre-Bass Amped Library Part 2
Scarbee Vintage Keys Library
DVD 21:
Scarbee Jay-Bass
Scarbee MM-Bass Library
Scarbee Pre-Bass
DVD 22:
Scarbee MM-Bass Amped Library
DVD 23:
Retro Machines Mk2
Scarbee MM-Bass Amped
DVD 24:
Alicias Keys Library
DVD 25:
Evolve Mutations 1-2
Evolve Mutations.R2
DVD 26:
Balinese Gamelan
Berlin Concert
New York Concert
DVD 27:
Action Strings Library
DVD 28:
heavyocity Damage Library part 1
DVD 29:
heavyocity Damage Library part 2
DVD 30:
Native instruments The Giant piano
Native instruments Vienna Concert piano
DVD 31:
Native instruments Upright Piano
Native instruments Studio Drummer
Установка | How to Install, Crack & use separate DVDs: Смотреть файлы nFO в каждом архиве | Read nFO-file in the each archive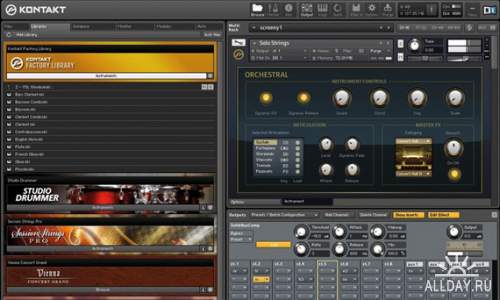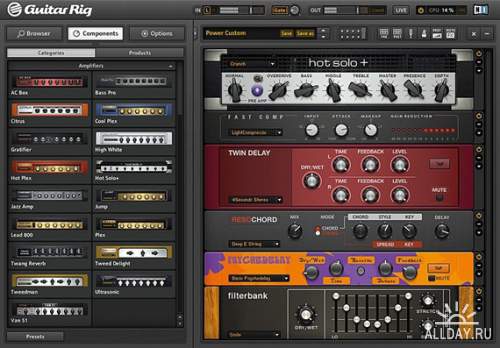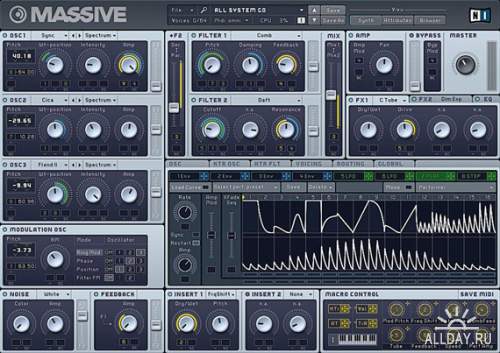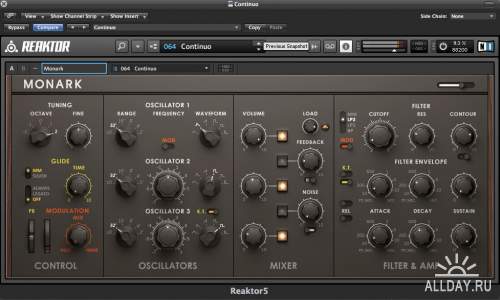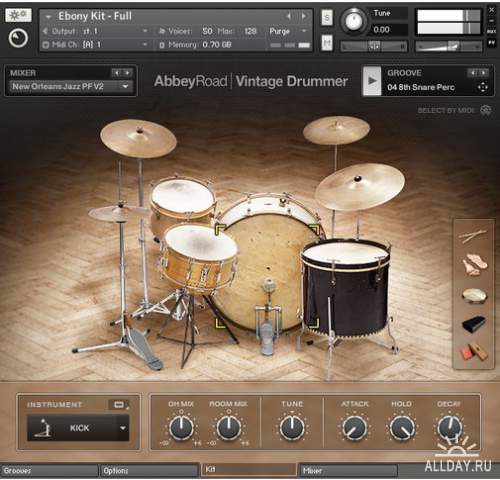 ВАЖНО!!! — В случае удаления каких-либо ссылок — смотрите в Backup Folder. Также, в тех же папках, будут обновления и новые релизы.
Внимание! У Вас нет прав для просмотра скрытого текста.